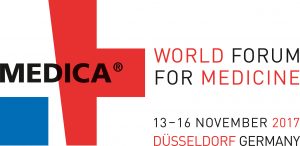 As you know the worlds leading trade fair Medica is an important exhibition for us to meet our customers.
Medica 2017 – Dusseldorf 13-16th November is fast approaching.
Are you or your colleagues there?
For an appointment please email Janine@sasco.co.uk – we already have limited availability left so please don't delay in booking an appointment with us.