WARWICK SASCo is one of the few international companies participating at the Global Health Exhibition in Riyadh, Saudi Arabia.
There are over 100 companies exhibiting at the event which is supported by seminars and discussions on the future planning for healthcare delivery in the Kingdom of Saudi Arabia.
The first day of the exhibition was officially opened by his Excellency the Minister of Health.
Delegates attending the first day of the exhibition included hospital management, directors of departments as well as nursing and clinical staff.
Working with our local distribution partner Cepco Medical Services, WARWICK SASCo has had a presence in KSA for 25 years.
Darby Booth managing director WARWICK SASCo welcomed many people working in CSSD and Infection Control.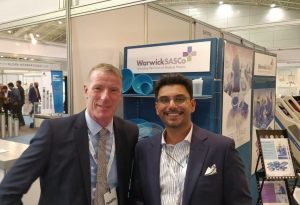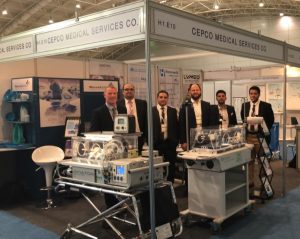 For more information about the event see –